Oasis has partnered with Triangle Adventure Playground and we're proud to announce the start of a new project starting in March 2019, supported by Sport England. There will be 8 weekly sessions covering a variety of activities which all the family can get involved with, these include football, karting, boxing, yoga and more.
For those that get involved there will be monthly trips offered completely free of charge. If you would like to know more and get the family involved please contact Rob – activetogether@oasisplay.org.uk 
It's a first come first served opportunity and sessions are free to join.
Active Together Timetable
Active Together Timetable, 26th February – 10th April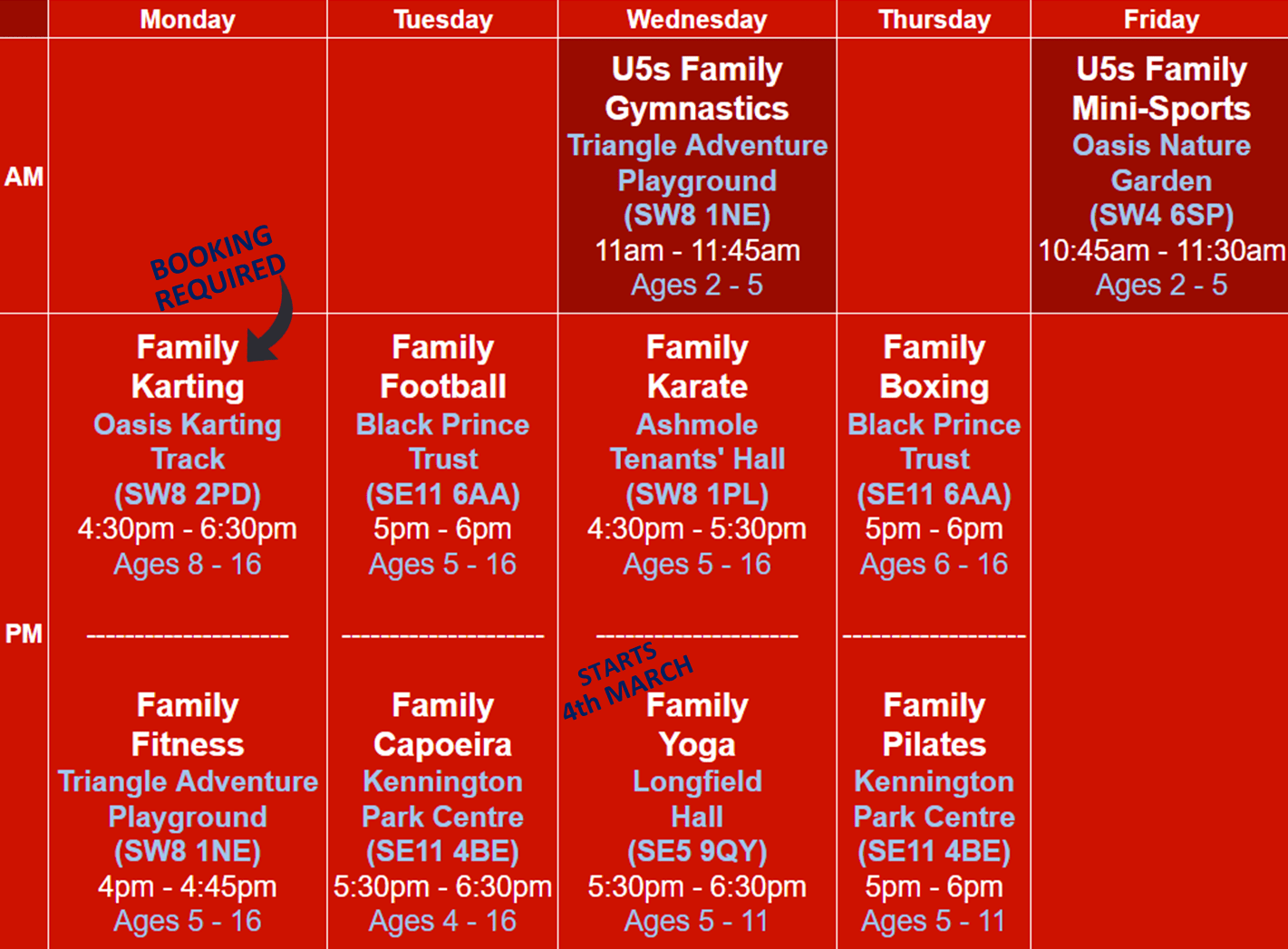 For more info and booking please call or text Rob on 07960 698 774

If you can't find what you're looking for or would like to know more please get in touch.